About Us
Located in Ingham, North Queensland, NQ Mono Hulls are boat building specialists with extensive experience and knowledge in building recreational and commercial aluminium vessels.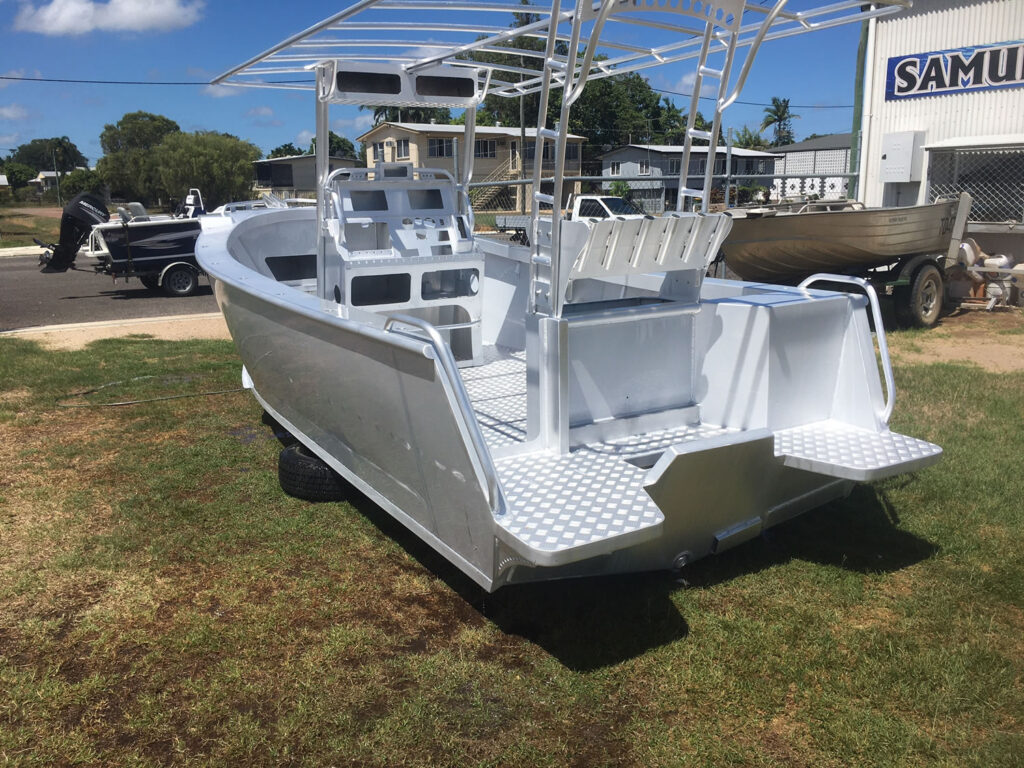 Led by master builder, George Lousick, our highly skilled team produces a range of customisable boats ranging in size from 4.6 metres to 10 metres.
With over 25 years' experience in boat manufacture, we strive to deliver high quality, custom designed boats that exceed our customer's expectations. Teamed with workshop technician, Josh, George works in close consultation with his clients to create unique and personalised vessels to suit individual needs.
Whether you require full or cubby cab set ups, centre or side consoles or tiller steer, NQ Mono Hulls has you covered. Whatever you need, we can modify or change your boat to suit your needs.
Workshop inspections are always welcome – before and during construction of your boat.
Construction
Weld Quality