Our Boats
NQ Mono Hulls fabricate a range of aluminium plate boats ranging in lengths from 4.6 metres through to the larger models at 10 metres.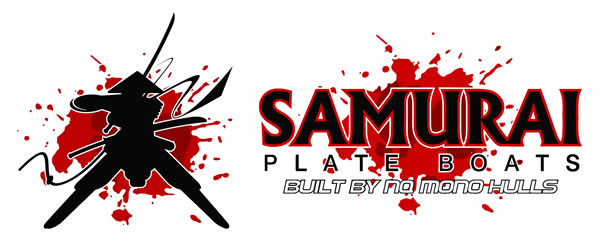 All boats are manufactured in close consultation with our customers right through to "turn key" stage. Elements that can be included in your build include consoles, canopies, seats and bait boxes. Electronic components such as depth finders and fish finders can also be incorporated into the final product, so you don't have to worry about anything.
NQ Mono Hulls can even fabricate a custom trailer to suit your new Samurai Plate Boat.
In addition to fabricating Samurai Plate Boats, we also manufacture and fit a variety of canopies, transom extensions, consoles, live bait wells, bait boards and other fittings to existing vessels. If you have any requirements for your aluminium boat, please get in touch with master builder, George Lousick, to discuss a solution by NQ Mono Hulls.
We use marine-grade aluminium and cut all components by hand to ensure high quality and accuracy.
Aluminium Boat Repairs & Modifications
In addition to our custom-made boats, we can also assist you with repairs or modifications on your existing boat. Our team have years of experience fixing leaks, cracks and other damage caused by boating "wear and tear".